Today I mixed 4 shades of Turquoises in order to recreate one of my Starfish pendants I have for sale on Etsy. In my listing I used a hint to myself that it includes Turquoise and Peacock (Pearl) and when I used the recipe for it (2nd from left), quickly realized that it was the wrong 'hint'.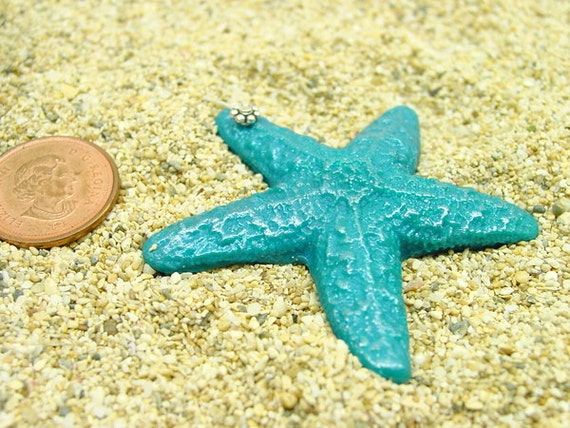 I searched and searched my notebook and couldn't find it...so attempted to just wing it...until I found it on my own blog! from when I created
Pantone 2011
mixes.
I realize colours on monitors still vary, but which of the above do you think matches the starfish the best??